QR code for mobile devices access (phones, tablets, etc ...):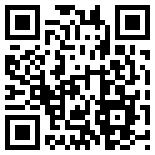 Sponsored links



Written by luyennghetienganh.com
Tuesday, 10 October 2006 23:15
VOA Special English is an interesting program that helps people learning English by listening. Lessons are divided into categories and they are very convenient for learners to learn special purposes vocabulary.
If you are often online, why don't you listen to VOA Special English Online instead of downloading and installing it. Try lessons below to enjoy your time. If you want to DOWNLOAD software you can find it HERE.
VOA Special English Education Report
DOWNLOAD Software

VOA Special English Economics Report
More lessons (51-207)

VOA Special English Development Report


VOA Special English Agriculture Report


VOA Special English Health Report
More lessons (51-231)

VOA Special English Science In The News


VOA Special English People In America


VOA Special English The Making of a Nation


VOA Special English American Mosaic


VOA Special English In The News


VOA Special English This is America
Last Updated on Thursday, 17 May 2012 04:59